The zSpace laptop combines virtual and augmented reality to create realistic experiences that trigger curiosity, engage engagement, and deepen understanding.
The freedom to move and interact
The zSpace laptop has a built-in motion tracking system. These sensors track your zSpace stylus and glasses. When you tilt your head to look around an object, zSpace dynamically updates to display the correct perspective in high definition.
Lightweight and stylish glasses
From the metal frame of the glasses followed by the machine (Tracked Glasses), to the light shape of the observer glasses (Follower Glasses) allowing to follow the immersion, the zSpace glasses are essential but discreet. Tracked glasses provide the full experience, while observer glasses allow another person to participate in the experience.
Familiar interactions
The zSpace stylus holds like a pen. With 6 degrees of freedom, users can rotate their wrists naturally when picking up and examining objects. The pen buttons perform different actions depending on the open application. Apart from zSpace use, users can use their mouse for other Windows applications.
A computer integrating the latest AR / VR technologies
As a hardware and software solution, zSpace enables exceptional immersive and interactive experiences by integrating the latest augmented reality and virtual reality (AR / VR) technologies into an all-in-one laptop. The zSpace relies on three sensory characteristics creating a natural and intuitive experience: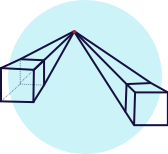 Depth perception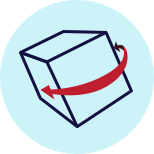 Possibility to observe the subject from several angles
Kinesthetic realism
Educational applications available (optional)
• zSpace Studio • zSpace Newton's Park • zSpace Franklin's Lab • zSpace Curie's Elements • zSpace Euclid's Shapes • zSpace Experiences • VIVED Science • VIVED Chemistry • Labster • Leopoly • Geogebra • Visible Body – Human Anatomy Atlas
Characteristics
| | |
| --- | --- |
| CPU | AMD APU A9-9420 256 GB SSD 8 GB DDR4 DRAM |
| GPU | AMD APU A9-9420 |
| Network | Wireless: 802.11a / b / g / n / ac + BT 4.1 M.2 2230 Type Card |
| Resolution | 1920*1080 Full HD |
| Display area | 13.5" H * 7.6" V, 15.6" D |
| Supply | 20 V, 65 W power adapter included |
| Operating system | Windows 10 |
| | |
| --- | --- |
| Included | Polarized Tracked Eyewear Stylus Adapter (3D glasses) |
| Size | Height: 1 1/5 – 11 1/5 "Width: 15 3/8" Depth: 10 3/4 – 22 1/4 " |
| Required environment | Temperature: 10-35 ° C Humidity: 10-80% NC |
| Connectors | 2 USB 3.0 ports (support BC1.2 spec) Audio input / output HDMI Kensington Lock Stylus input USB-C (Support Power Delivery / USB3.0 / USB2.0 / Display Port) |